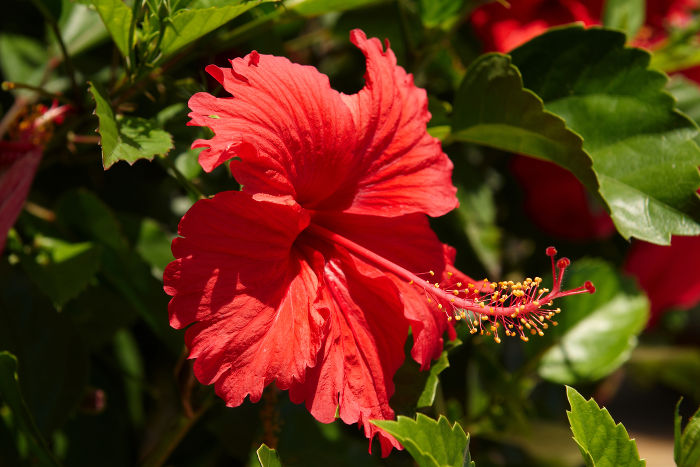 The botanical world is full of symbols. While you might look out your window and see nothing but some landscaping plants and a shade tree or two, those same plants and flowers actually symbolize a whole world of meaning you can unlock. Expressing your creativity with a bouquet or potted plant gift takes on a whole new level when you learn about what each part of the gift means. If you're trying to celebrate your family with a centerpiece or outdoor decoration, put these family themed flowers and plants to good use.
Bringing Two People Together
Start your flower and plant project with symbols of marriage, fidelity, and true love. A family begins with a pair of people willing to work together through the good and bad times. The best way to symbolize this bond is with plants like:
Peonies – The ruffled blooms represent marriage and a long and happy relationship
Orange Blossom – Victorians considered this an icon of a fruitful marriage, making it a perfect emblem of family
Arbutus – Cementing fidelitous love between two people
Azalea – Celebrating first love that bloomed into a lasting union
Chrysanthemums – Symbolizing the connection between two people
Sunflowers – The dedication to weather all storms together and emerge victorious on the other side
Roses – Both red for passion and white for respect, which mixed together symbolize unity
Dandelion – A humble weed that signals endurance and faithfulness
Daisy – Stability and reliability, two important qualities in a family relationship
Hibiscus – This Hawaiian flower is used to signal single or taken status, and the deep red color is associated with passion
Encouraging Happiness
Once the foundation and core of the family is represented, you can work in some plants that symbolize happiness. These flowers remind us to cherish the good and forgive the bad in our relationships. All colors of daffodils tell us to stay sunny and optimistic, while coreopsis is a cheerful little bloom related to common aster that works well with other flowers. For a rose bush planting or bouquet, pink and yellow blooms mixed together bring a wave of happiness to the home.
Many families consider crocuses the best flower for planting around the front door because they symbolize a peaceful home free from disputes or abuse. Take some inspiration from Chinese culture and consider any one of the many lilies. They all represent unity and a full century of love between the people exchanging the flowers. Throw in a few delphinums for fun and lightheartedness, then a sprig or two of feverfew to wish good health on the entire family.
Do you want to have more success and joy in your life?
The best way to do this is by learning more about your name through numerology. It is a 4,000 year-old science that can help you learn the meaning of your name, because your name was no accident! All it takes is your name and date of birth,
click here to get your free personalized numerology reading.
Representing Children
Don't forget to add meaning for the children and other members of the family that aren't part of the core relationship. Surround your love and commitment flowers with symbols for offspring, then aunts, uncles, and grandparents. Whether you want a flower tattoo for each child or need to fill a vase for your family reunion, try:
Buttercup – This flower symbolizes both childishness and youthful joy in the Victorian language of the flowers, so be careful what you pair it with
Crocuses – As one of the first blooms of spring, crocus also represents children
Primrose – With a name that means the first rose, it's no wonder this flower is tied to youth and new life
Hyacinths – The clusters of blooms remind us of playfulness and energy
Gardenias – A sweet scent and creamy white color brings both purity and gentleness to mind
Rosebuds – As immature roses, you can mix white, pink, and yellow buds to represent a group of different kids
Birth Flowers – Since each month has its own flower, it's easiest to represent other relatives with their birth flowers
Symbolizing the Home
Are you visiting a family and want to bring a floral arrangement with meaning as a host or housewarming gift? Mix and match flowers that celebrate and symbolize the home. Tiger lilies are a sweet idea because their warm orange and pink colors bring joy and happiness to mind. Colored carnations also work well as a representation of the family's pride and comfort in their home. Steer clear of white, pink, and red for this flower and go with blue, purple, and other colors not associated with romantic love.
Reaching Out
Flowers can also help you reconnect with estranged family members. Sending a blooming laurel or olive branch is a beautiful way to say you're sorry and extend a symbol of peace. Other trees like hazel and heather produce bright white blooms commonly used both in Victorian times and today to make an apology and ask for reconciliation. Fragrant purple and blue hyacinths express your regrets over a fight or disagreement in the past, and white tulips make the same statement.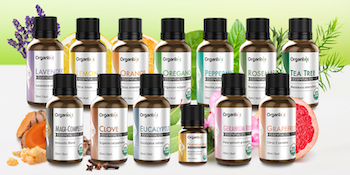 Do Your Essential Oils Pass the "Triple Purity Test"?
Discover How to Protect Yourself and Your Family from the 4 Shocking Ingredients Lurking in Most Oils. The essential oils that are in your home right now could be doing more harm than good. As you're about to find out, it's a chance you probably don't want to take.
Here's Why:
New research shows all essential oils are NOT the same. Believing that they are could deliver very negative consequences. Even worse, the less-than-pure ingredients being found in some oils could completely eliminate their health benefits altogether and could even leave you worse off than when you started!
>>Click Here To Learn More And Find Out About Organixx Essential Oils