The Dandelion Flower: Its Meanings & Symbolism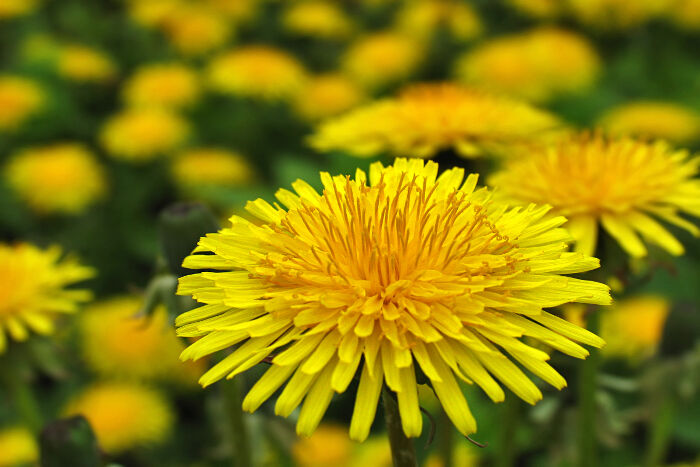 You might curse it as a weed when it pops up in your lawn, but the Dandelion is beautiful and full of symbolism nonetheless. This cheerful little flower can grow practically anywhere there is a pinch of soil or a crack in the sidewalk. Even if you think of the plant as nothing more than a pest, understanding some of its using as a symbol could give you a new appreciation for those flowers you keep pulling up as you weed.
What Does the Dandelion Flower Mean?
The common and humble Dandelion has a surprising amount of different meanings. The Dandelion means:
Healing from emotional pain and physical injury alike
Intelligence, especially in an emotional and spiritual sense
The warmth and power of the rising sun
Surviving through all challenges and difficulties
Long lasting happiness and youthful joy
Getting your wish fulfilled
Since the Dandelion can thrive in difficult conditions, it is no wonder that people say the flower symbolizes the ability to rise above life's challenges.
Etymological Meaning of the Dandelion Flower
The Dandelion name first developed in the 15th century. It was derived from the Medieval Latin phrase dens lionis, which refers to the jagged shape of the leaves by calling them a lion's tooth. This transformed into dent-de-lion in French, and then became Dandelion in Middle English. We still use the same name today because it's easy to remember and definitely still applies as a description of how the plant looks.
Symbolism of the Dandelion Flower
As such a common weed, the Dandelion didn't even merit a mention in the Victorian language of flowers. That didn't stop Medieval peasants and modern spiritualists from considering it a symbolic flower. Most modern admirers consider it a symbol of fighting through the challenges of life and emerging victorious on the other side. Others use it as a visual reminder of the sun's power, especially when depression or grief makes it hard to stay sunny. Of course, there is a long running folk belief that blowing out the white puffball of seeds that the flowers turns into will grant you one wish. Others use it as a reminder to use intelligence in dealing with every kind of situation. Finally, most people agree that the Dandelion looks so cheerful and happy, even when it is taking over a sidewalk or shading out grass in a lawn.
Dandelion Flower Color Meanings
All Dandelions are yellow, so they share a common color meaning no matter which particular species you work with.
Do you want to have more success and joy in your life?
The best way to do this is by learning more about your name through numerology. It is a 4,000 year-old science that can help you learn the meaning of your name, because your name was no accident! All it takes is your name and date of birth,
click here to get your free personalized numerology reading.
Meaningful Botanical Characteristics of the Dandelion Flower
The Dandelion grows across North America and Europe, and was introduced into many other continents as well. The leaves and flowers are both edible and quite healthy, with the flowers tasting less bitter than the leaves. Many rural people still use the flowers for making Dandelion wine in the summer. The root of the plant also contains compounds believed to relieve kidney and bladder problems when drunk as a tea.
Special Occasions for the Dandelion Flowers
Gather up a small informal bouquet of Dandelions from your yard for occasions like:
Celebrating the return of summer
Overcoming an obstacle, especially by using your innate intelligence
Trying to connect with the sun and its power
Celebrating any event that brings joy and the energy of youth into your life
The Dandelion Flower's Message Is…
The Dandelion flower's message is do not give up, even if those around you keep trying to get rid of you. Stick it out and remember the cheerfulness of a sunny summer's day when things seem bleak or dark.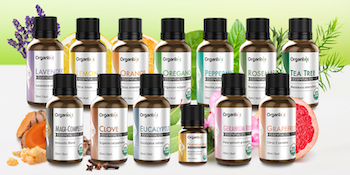 Do Your Essential Oils Pass the "Triple Purity Test"?
Discover How to Protect Yourself and Your Family from the 4 Shocking Ingredients Lurking in Most Oils. The essential oils that are in your home right now could be doing more harm than good. As you're about to find out, it's a chance you probably don't want to take.
Here's Why:
New research shows all essential oils are NOT the same. Believing that they are could deliver very negative consequences. Even worse, the less-than-pure ingredients being found in some oils could completely eliminate their health benefits altogether and could even leave you worse off than when you started!
>>Click Here To Learn More And Find Out About Organixx Essential Oils